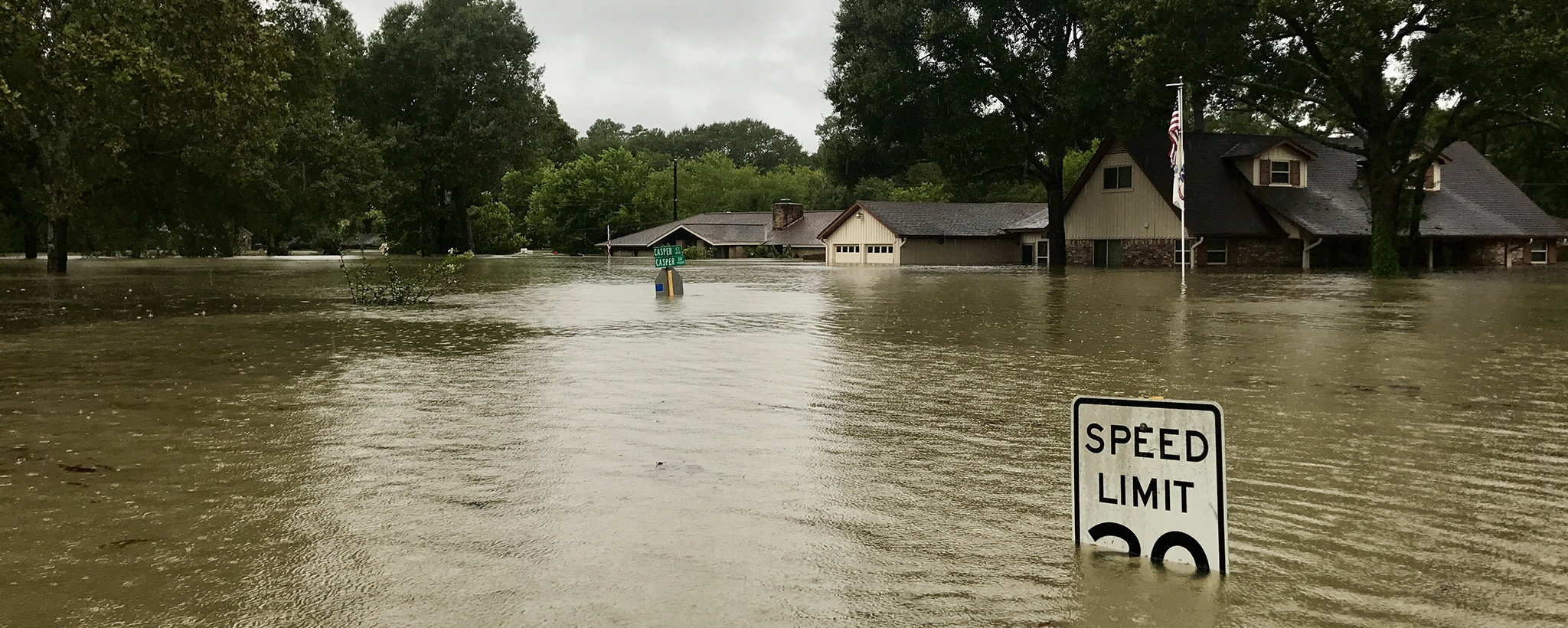 When a Water Disaster Strikes
Regardless of how conscientious a homeowner may be, water damage restoration efforts may be required at any time. Water damage can strike without warning from a number of causes. Ranging from leaky plumbing, or backed-up sewer lines, to flood water entering from outside the home.
Restoration efforts can be as simple as quickly getting things dry or as extensive as tearing out walls and ceilings for drywall repair.
Carpet water damage can involve two types of water:
Fresh or clean water from a number of sources
"Black" or contaminated water from a sewer
Black water damage necessitates completely removing all carpet and pad for disposal. Because of the variety of dangerous organisms that can be present in black water, insurance companies and industry professionals have mandated this requirement for the purpose of environmental safety.
Emergency Services
Contaminated water is nothing to fool around with; homeowners should always contact a certified water damage fire restoration contractor to deal with black water.
One of the more common occurrences connected to water damage mishaps is a late-night call to an emergency plumber to repair leaking pipe fixtures.
Many homeowners, plumbers, or other contractors can make the common mistake of reaching for the wet/dry vacuum to remove accumulated water. They suck up what water they can, and leave the structure to dry "in time."
But, a professional water damage fire restoration contractor is the person to call for these types of situations.
Get Professional Help
When water damage happens, even from fresh water, there is a window of 48 to 72 hours to control mold formation. Mold and mildew can begin to form after 48 hours; it is most certainly is forming after 72 hours.
By enlisting the services of a drying specialist, homeowners oftentimes avoid costly drywall repair, floor covering replacement, or contracting an environmental service to remove mold from a structure. Depending on the degree of mold intrusion, even framing walls may need demolition and removal.
Water damage restoration specialists are trained in effective drying procedures, which go far beyond getting a carpet dry. They know how to test for moisture intrusion and evaluate the extent of the damage, so that inaccessible wall spaces are not overlooked.
A restoration specialist has the right equipment to get things dry within the timeline; with minimum impact to the structure. Technology now exists to dry a carpet and pad in place, avoiding the risky procedure of cutting carpet seams. Before this advance, it was necessary to take the carpet loose, discard the pad, and re-install the carpet with new pad after everything completely dried.
Money-Saving Options
A sound and economical approach to these type problems is to obtain the services of a water damage restoration contractor. A water damage specialist can evaluate the damage, and provide consultation services; recommending what can be done by the homeowner or other contractors.
Once the structure is dry and stabilized, the homeowner can elect to repair the water damage him or herself; or hire contractors of choice, without urgency or pressure.
If damage to the structure is extensive, the homeowner may want to have a residential general contractor do the necessary drywall repair. The damage can sometimes stem from plumbing in a basement ceiling. In this case drywall ceiling repair will be necessary once plumbing has been repaired and the structure dried.
Water damage restoration may involve considerable home repair efforts. If so, it might be a good time to incorporate that home renovation project you have been thinking about having. Why? Because, many water damage occurrences are covered by homeowners insurance, and the insurance claim can help cover a sizable portion of the home renovation project costs.
At TrustedPros.ca homeowners can post their project online absolutely free; without obligation. With easy-to-use tools, list the details of the work you need done. Start receiving competitive bids from reliable contractors in your community today!
To locate a reliable plumber and drywall contractor post your project online for free and receive bids from professionals in your area, ready to compete for your business.